Hungary: Pro-govt weekly prints list of 'Soros mercenaries'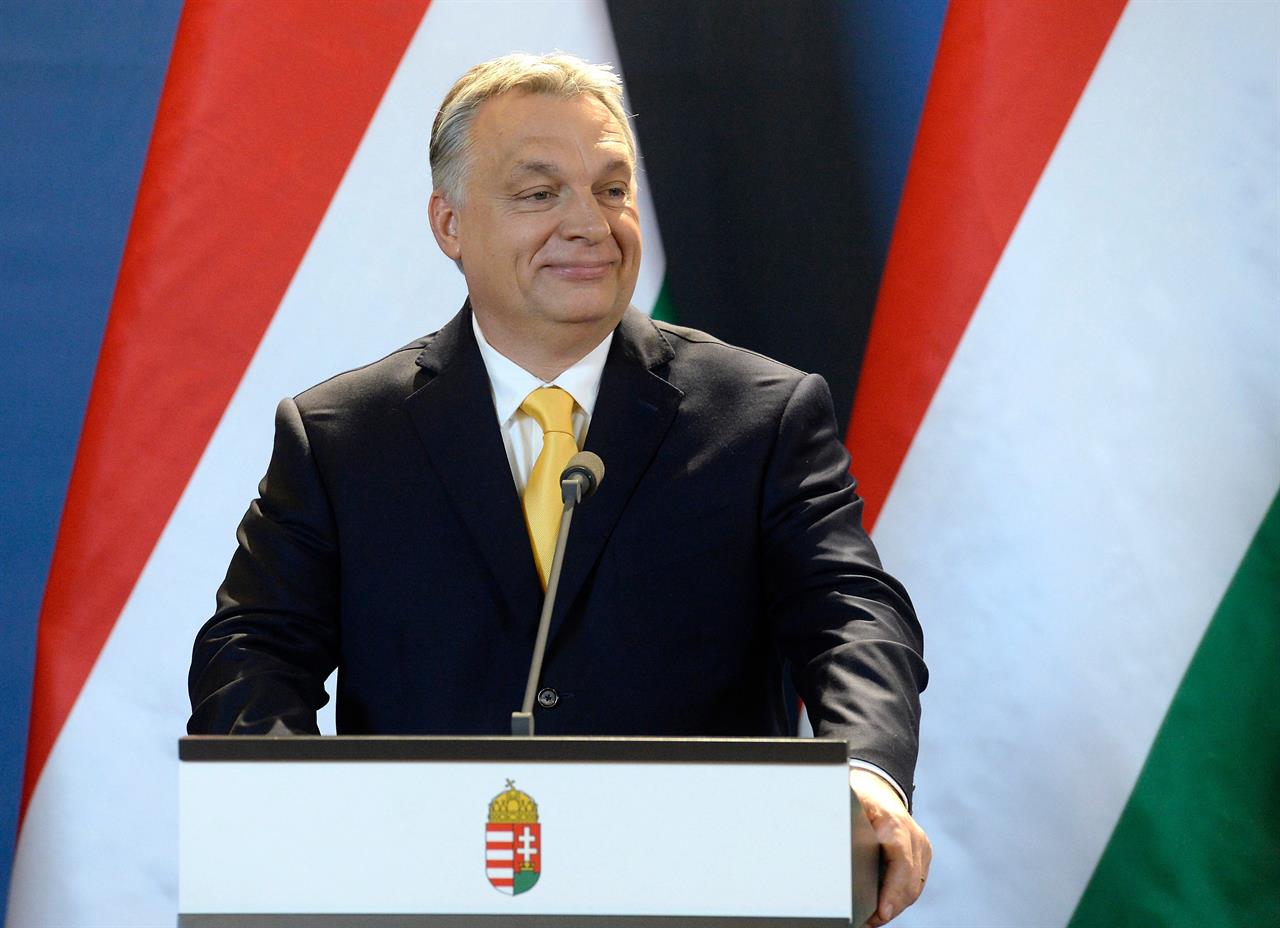 Thursday, April 12, 2018 4:19 PM EST
By PABLO GORONDI, AP
BUDAPEST, Hungary (AP) — A Hungarian magazine published Thursday the names of more than 200 people it claimed likely were part of a group that Prime Minister Viktor Orban called "mercenaries" allegedly paid by U.S.-Hungarian billionaire George Soros to topple the government.
Those listed by the weekly Figyelo included members of rights organizations such as Amnesty International, anti-corruption watchdog Transparency International, refugee advocates, investigative journalists and faculty from the Soros-founded Central European University.
Some of the people named are dead.
Figyelo is a formerly highly respected business magazine which took on an unabashedly pro-government slant after it was acquired in December 2016 by Maria Schmidt, a historian and Orban ally. Since then, the great majority of the ads in the magazine are from the government or state-owned companies.
Orban was re-elected to a fourth term as Hungary's leader in Sunday's parliamentary election. A few weeks before the vote, he told a crowd of tens of thousands of supporters that, after the elections, "moral, political and legal amends" would be sought against rivals.
Orban, who based his campaign on demonizing migrants, blames Soros and organizations supported by his Open Society Foundations for wanting to allow thousands of immigrants into Hungary.
Last month, Orban said the government knew the names of some 2,000 members of the "Soros mercenary army," paid to "work toward bringing down the government."
"We know precisely who these people are, we know names ... and how and why they are working to transform Hungary into an immigrant country," Orban said March 30 on state radio.
The government's International Communications Office, asked about the published list, including whether the names in Figyelo match those compiled by the government, referred all questions to the publication.
In a statement, the magazine characterized reaction to the article as "hysteria," apologized to families of the deceased named in the story and said its list was "far from complete."
The publication also vowed to add to the list anyone who asked to be included and to remove those "embarrassed that we included them in the Soros directory."
Orban said Tuesday that the "Stop Soros" legislative package submitted by the government before the elections had been tacitly endorsed by voters. The new laws, which could be approved in May, could severely hamper the activities of civic groups working with asylum-seekers and refugees.
"We feel authorized to pass the law," Orban said.
Andras Petho, an investigative journalist at website Direkt36.hu and one of those named by Figyelo, said that while his publication was partly supported by Soros' foundation, most of its revenues came from crowdfunding efforts and from Hungarian readers.
"We've never had any requests or expectations expressed about our reporting or stories by the Soros fund," Petho said, noting that Direkt36's donors were listed on its website.
"In 2016, during a speech in parliament, Prime Minister Orban even cited information from one of our reports on the financial dealings of an opposition party," Petho said.
Direkt36 writes regularly about the business dealings of Orban's family and allies, while also reporting on the business activities and interests of government and opposition politicians.
Several other organizations named by Figyelo also rejected the article.
"The publication of such a list, in the context of the recent election campaign, is contemptible," Central European University Rector Michael Ignatieff said. "This is a flagrant attempt at intimidation that is dangerous for academic freedom and therefore for all of Hungarian academic life."
The Orban government is delaying signing an agreement which would guarantee CEU's permanence in Budapest, where it has been since 1993.
The Hungarian Helsinki Committee, which provides legal services for asylum-seekers as part of its work, said the list was "a dangerous figment of the imagination, a fabrication whose copyright belongs to the government, not the magazine."
"Blacklisting has to stop now, until it's not too late," the group said.
AP