Who Has the Best Pizza in the Upstate?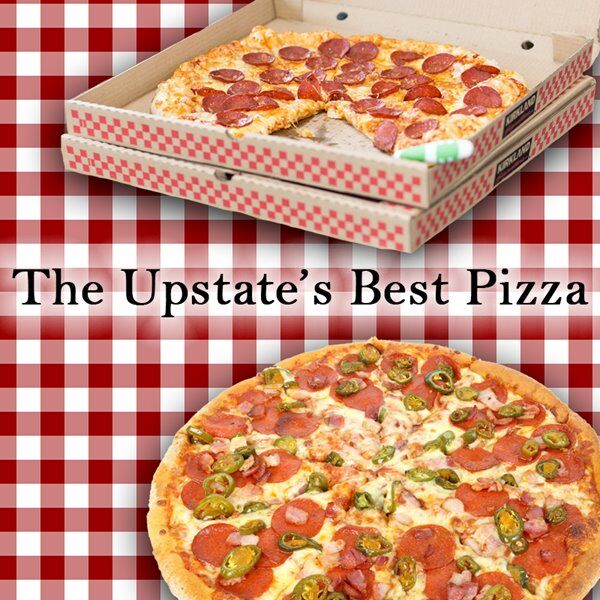 Our readers voted, and we have the top five pizza places in the Upstate!
Number five was Tony's New York Style Pizzeria! This pizzeria is known for its homey atmosphere and large, hot pizzas. Owner Tony is a native of Queens, New York and brought everything he learned from his Sicilian mother to his own pizza joint. Tony's is located at 30 Orchard Park Dr. Greenville, SC.
Number four was Fratello's Pizza and Bakery. Fratello's is known for its authentic Italian food and great Greek salads. Frattello's can be found at 1047 Fernwood Glendale Rd. Spartanburg, SC.
Number three was Sidewall Pizza. Sidewall's is known for its great flavors and awesome toppings! It also offers great salads and delicious ice cream! The dough is handmade and baked to create amazing thin crust pizza. There are multiple Sidewall locations all through the Upstate.
Number two was Mellow Mushroom. Mellow Mushroom is loved for its great location, good menu, and great service. Started in Atlanta in 1974, Mellow Mushroom is renowned for their pizzas and calzones. Go grab a slice at their location in Greenville on 1 August Street!
And the number 1 pizza place vote by you was World Piece! Known for its great pizza and deep dish, World Piece has quickly become a local favorite in the Upstate, especially their great lunch specials! So, the next time you are feeling hungry, come grab a bite at this great pizza joint, located at 109 W Stone Avenue in Greenville!