Upstate Ranked One of the Best Areas for Manufacturers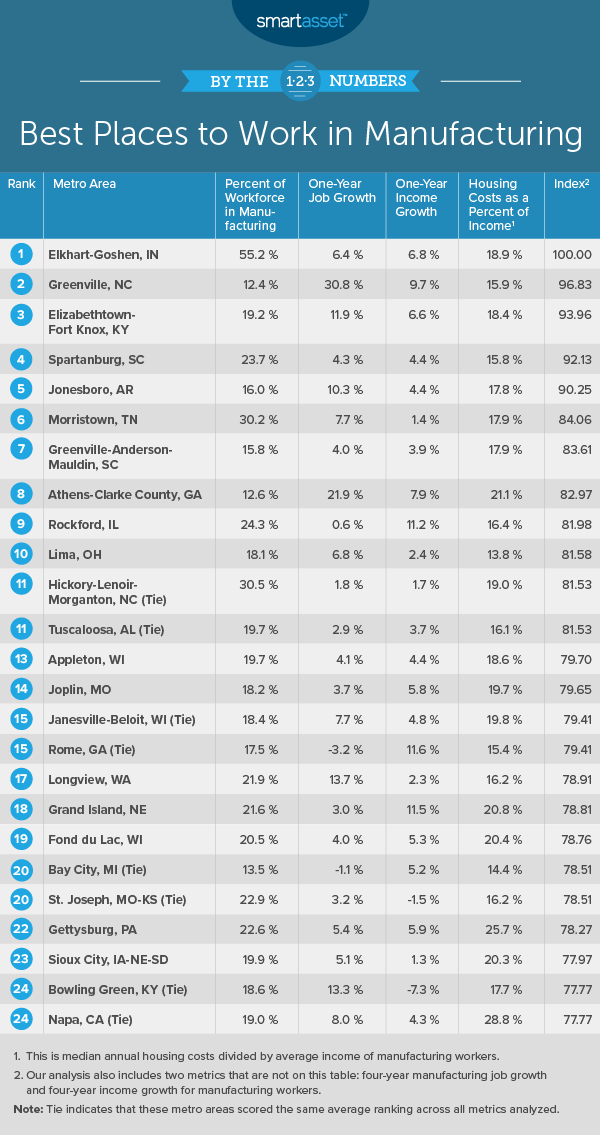 The Upstate continues to be one of the fastest growing areas in the United States and it is starting to get noticed. SmartAsset has ranked both Spartanburg and Greenville as top places to work in manufacturing in the country. According to the study, our region fosters both job and income growth for manufacturer workers. Our area is well known for the Michelin, Bosh, GE, Fluor, and BMW plants, but there are more than 1800 manufacturers that reside in the Upstate.
Spartanburg was ranked 4th in the country, with the report stating saying that almost 24 % of the workforce is employed by manufacturing. The high need of manufacturer work, combined with the fact that annual housing costs are well below the average income for workers, proves Spartanburg to be one of the most affordable areas to live and work for industry workers.
The Greenville-Mauldin-Anderson area clocked in as the 7th best area in the study. The Greenville area did particularly well in the percentage its percentage of workforce employed by manufacturers and showed a four-year income gross at 13.4%.
While this is no surprise to Upstate natives, it is great to see our area be recognized for its economic opportunity and growth. You can read SmartAsset's full report here.