That New Guy from Chicago Needs Some Home Cooking!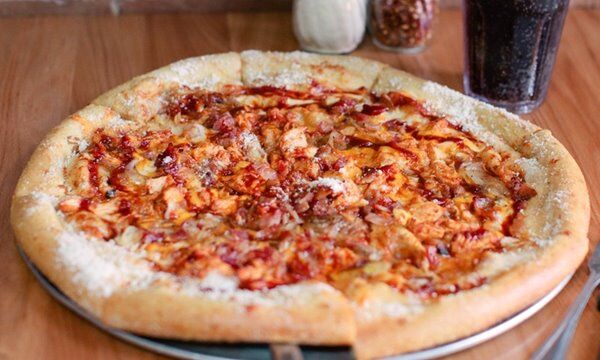 There are the four major food groups in Chicago: Portillo's hot dogs, Old Style Beer, anything at Harry Carey's Restaurant, and, of course, pizza! With that, I'm in search of the Upstate's best Pizza, and from what I've experienced thus far, the competition is fierce.
So, I started this journey to find the most delicious slice up here by googling "Best Pizza in the Upstate SC." I then filtered out all the places that had a 4.0 or higher rating. There are 36 that fit this criterion in the Upstate. Please don't worry of your favorites place is not on there. There is a place for write-ins!
Round 1: We will announce the Best Pizza in the Upstate contest on the air on Friday, September 27. The voting will be open for two weeks and at the end the top three votes getters will be determined. We'll then ask those finalists to send us their best pizza, the one that defines them.
Round 2: We will select a day to have the pizza delivered to our Salem Media offices. Our amazing on-air talents from 94.5 The Answer, Rejoice 96.9, and Earth FM will taste test the pizzas and determine the winner.
The winner will receive bragging rights, a framed certificate to hang in their place of business, social media, and the opportunity to come on the air to accept this prestigious recognition.
Vote Below