PETCO FOUNDATION CELEBRATES LOVE AT GREENVILLE COUNTY ANIMAL CARE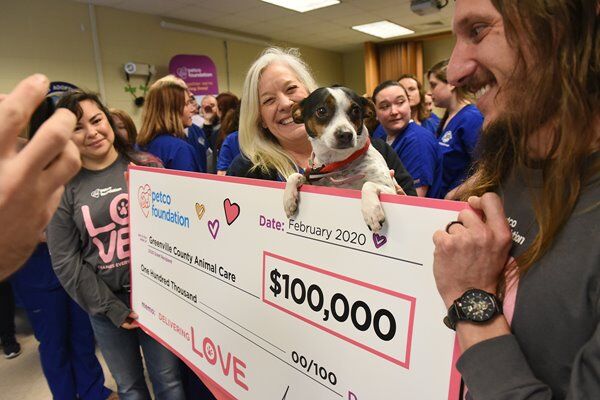 Greenville County Animal Care got an early surprise Valentine treat with a $100,000 grant from the Petco Foundation this past Tuesday! The Petco Foundation, along with BOBS from Skechers and MUTTS, delivered a Valentine's celebration to the Animal Care center, along with special gifts for the hardworking staff.
The local surprise is part of the more than $10 million in grant investments that the Petco Foundation will be committing to animal welfare organizations all across the country. Greenville Animal Care is the largest open-admission animal facility in South Carolina, with a care capacity of approximately 400 dogs and cats and boasts a lifesaving rate of 91%. Greenville County Animal Care is dedicated to promoting compassionate treatment towards animals through adoption, education, affordable population control, and veterinary care. Congratulations to Greenville County Animal Care for their dedication to provide humane treatment and care for all Upstate pets!