How to Dine Out in COVID-19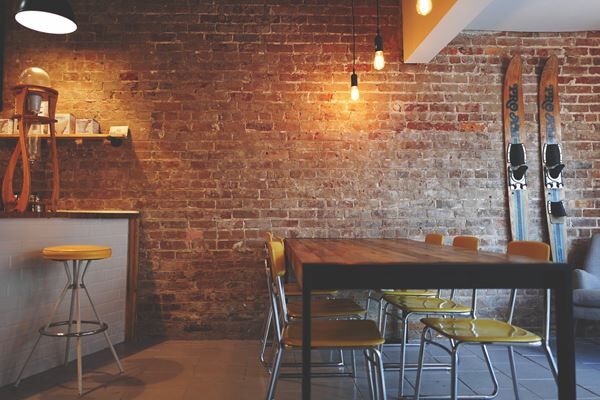 Two things Southerners care about are good food and good manners. We were all taught fine dining etiquette from the high char. However, it is hard to find either of those things in this new, COVID-19 world. Restaurants are working under all new guidelines in order to stay open and stay afloat. Socially distanced tables, limited seating capacity, frequent hand sanitizing and wiping down tables, and all waiters wearing masks are just some of the requirements restaurants must make. It can all be frustrating and make people a little heated. However, just because the old way of eating out is gone doesn't mean our manners have to be gone. So, in the spirit of keeping things cordial, here are some new rules to follow while dining out:
Wear a Mask


It is pretty obvious now that masks are helping. SCDHEC announced last week that counties that have issued a face mask ordinance are seeing a drop in cases. So, when you enter a restaurant, please wear a mask. Your servers are wearing one as well, so it is best to wear one to show them courtesy and that you care about their health. You should, of course, take it off when you eat with your party.

Count How Many People Are Inside


Check before you enter to see how many people are dining in the restaurant. Restaurants have a limited capacity rule at the moment, so make sure they have enough seating or your party before you enter.

Order Online or Over the Phone if Possible


In order to keep minimal contact, see if you can order before you go to the restaurant. Many restaurants have numbers to call on their websites or you can order a dish using GrubHub or DineDash apps. Ordering before you go lessens the time you spend at the restaurant, reducing the chance of getting the virus. Ordering beforehand also gives you the opportunity of getting the food to go so that you can take it to a park or place where you can eat with less restrictions.

Keep it Outside


On the subject of where to eat, if you do want to eat at the restaurant, see if they have available outside seating. Outside environments seem to slow the spread and are overall safer than being inside. Plus, the sunshine is good for mental health, as long as the temperature isn't scorching. See if you can enjoy your meal outdoors and save the restaurant the stress of having a lot of people indoors.

Keep Calm


You should always be polite to the staff, but during this time try especially hard to be courtesy to your servers. This is a stressful time for everyone, and we need to remember that everyone is dealing with more than they are used to. Show grace and stay kind and calm. You do want to make a situation more stressful than it has to be.

Tip Well


Please tip well during this time. Many restaurants seen a huge decrease in business, which means many employees are making less than they're used to. They are also putting themselves at risk in order to work. Maybe give them an extra buck or two for their service.
It's a chaotic world right now, but that doesn't mean it's the end of manners. Let's keep everything polite out there, y'all!