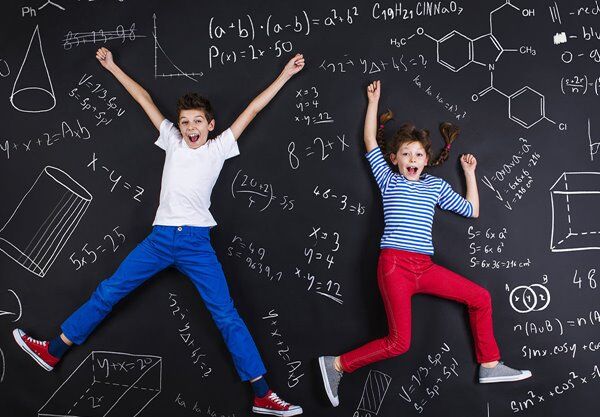 Today is World Math Day! Did you know that South Carolina tops the list of the most math-loving state? It's not a surprise with all the engineering and businesses that are moving into the Upstate. However, some parents have a hard time getting their student interested in mathematics. Eighty-eight percent of parents believe math is taught differently today than it was when they were in school, 64% say they struggle while trying to help their child with their homework, and only 27% of adults say that math is used on a daily basis.
The folks at Brainly, the number one education platform that students utilize for homework assistance, have offered some tips to help get your child excited about numbers!
POINT OUT THE MATH IN EVERYDAY LIFE. From asking how many cups of milk are needed when baking a cake, to how much time left they have in a video game, showing your child that they're doing math while they're doing something they enjoy will help them recognize that math is absolutely everywhere.
LEARN NEW MATH SKILLS. Support your child by taking the time to learn supplementary or complementary math skillsets. Even if you can't help with their homework, the perseverance they'll see from you will strengthen their own work ethic, which will be valuable in their lives.
BUY A CONVERSION CHART. It's an easy way to ingrain the conversion tables of kilometers to miles, grams to ounces, or liters to gallons. They're skills that don't come up often, but are extremely handy to know.
Celebrate World Math Day and numbers with your child today, and learn more about Brainly here.