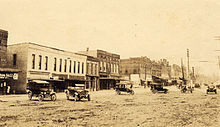 Ever wonder where some of our town or area icons got their names? Here's a few I tracked down…
Greenville was originally called Pleasantburg until 1831. At first it was spelled Greeneville as a nod to Revolutionary War hero General Nathanael Greene. McBee Street is named after Vardy McBee. McBee is considered to be the father of Greenville. He purchased most of the land known as Pleasantburg from Lemuel Alston who owned about 400 acres. McBee funded the move of Furman University from Winnsboro, SC to Greenville in 1851.
Paris Mountain is named after Richard Pearis. He was the first white man to settle the surrounding area. Pearis was given several tracts of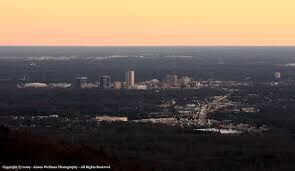 land after marrying a Cherokee woman. The spelling was changed to be 'less confusing,' with the new spelling reflecting that of the French city.
Anderson was named after Robert Anderson who fought in the American Revolutionary War. It was originally settled as Anderson Court House then changed to just Anderson. Why is Anderson called the "Electric City?" Anderson was actually one of the first cities in the southeastern United States to have electricity! A hydroelectric plant was built in 1895 at the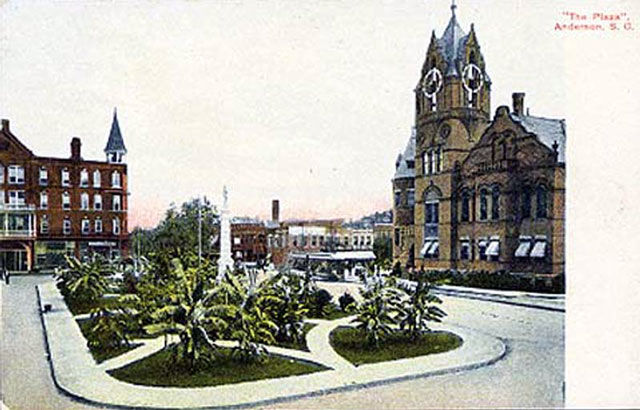 Rocky River that allowed Anderson to become the first city on the earth to supply a cotton gin with electricity. For nearly a year, however, Anderson would be in total darkness – without power, after the Portman Dam swept away in 1901. It was not rebuilt until the following year.
Spartanburg's name came from the Revolutionary War era as well. A local militia, The Spartan Regiment, participated in the Battle of Cowpens. It would officially become Spartanburg in 1831. "Hub City" was a bit more than a nick name for the city in this era. It was known as 'Hub City' to many as all the railroad lines radiated from the city forming a wheel hub. Today, Amtrak's 'Crescent Train' still connects Spartanburg direct to Philadelphia, Baltimore, Washington, Greensboro, Charlotte, Atlanta, Birmingham and New Orleans. The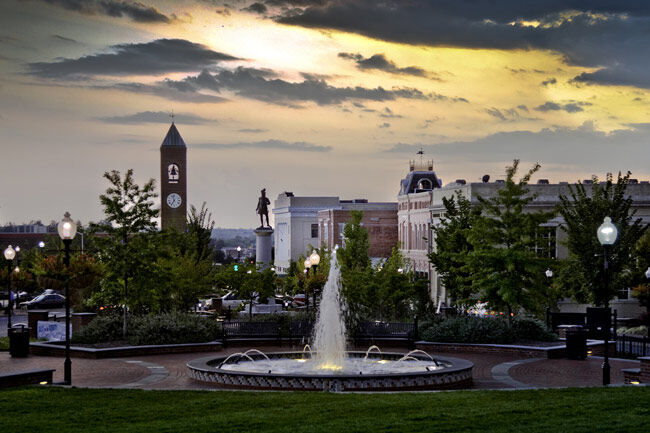 popular Daniel Morgan Square is named after General Daniel Morgan who commanded the American forces at Cowpens. Also, we would not have Pink Floyd were it not for a Spartanburg blues musician named Pink Anderson. He was born in Laurens but lived and passed in Spartanburg. He's interred at Lincoln Memorial Gardens. Interestingly, the Floyd part of Pink Floyd is also Carolina based! Floyd Council was a bluesman in North Carolina. Syd Barrett took their names and juxtaposed for Pink Floyd.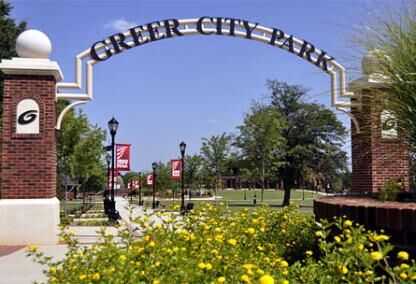 Greer is named after James Manning Greer who's a descendant of John Greer, SR whose land comprised much of Laurens County. James was John's grandson and settled the area to become Greer's Station. It was incorporated in 1876 as Town of Greer's. It wouldn't be until 1976 that the 's' would be dropped officially and become the City of Greer.