Stand With Israel Member Pre-Sale Access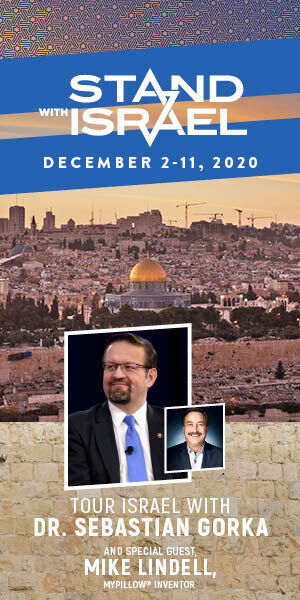 Today (Sunday, Feb. 16) is the last day for pre-sale access!
As a member of our loyalty program, you have first access to book your reservation on this year's "Stand With Israel Tour" featuring Dr. Sebastian Gorka with featured guest Mike Lindell (inventor of "My Pillow"). Plus, the first 20 who confirm their reservations will:
Be invited to a special VIP dinner with Dr. Gorka and Mike Lindell (while on the tour); and
Receive a signed copy of books by Dr. Gorka and Mike Lindell!
Your special access is through this Sunday, February 16 at 11:59 PM Eastern.
Here's what you'll need to do to claim your VIP dinner invitation and book:
Click this link: http://www.StandWithIsraelTour.com
Click "Book Online" to register for your trip.
Choose "Local Radio Fan Club" when asked how you heard about this trip
Choose our radio station to complete your booking.
This special opportunity is available exclusively to our members through today, Sunday, February 16.